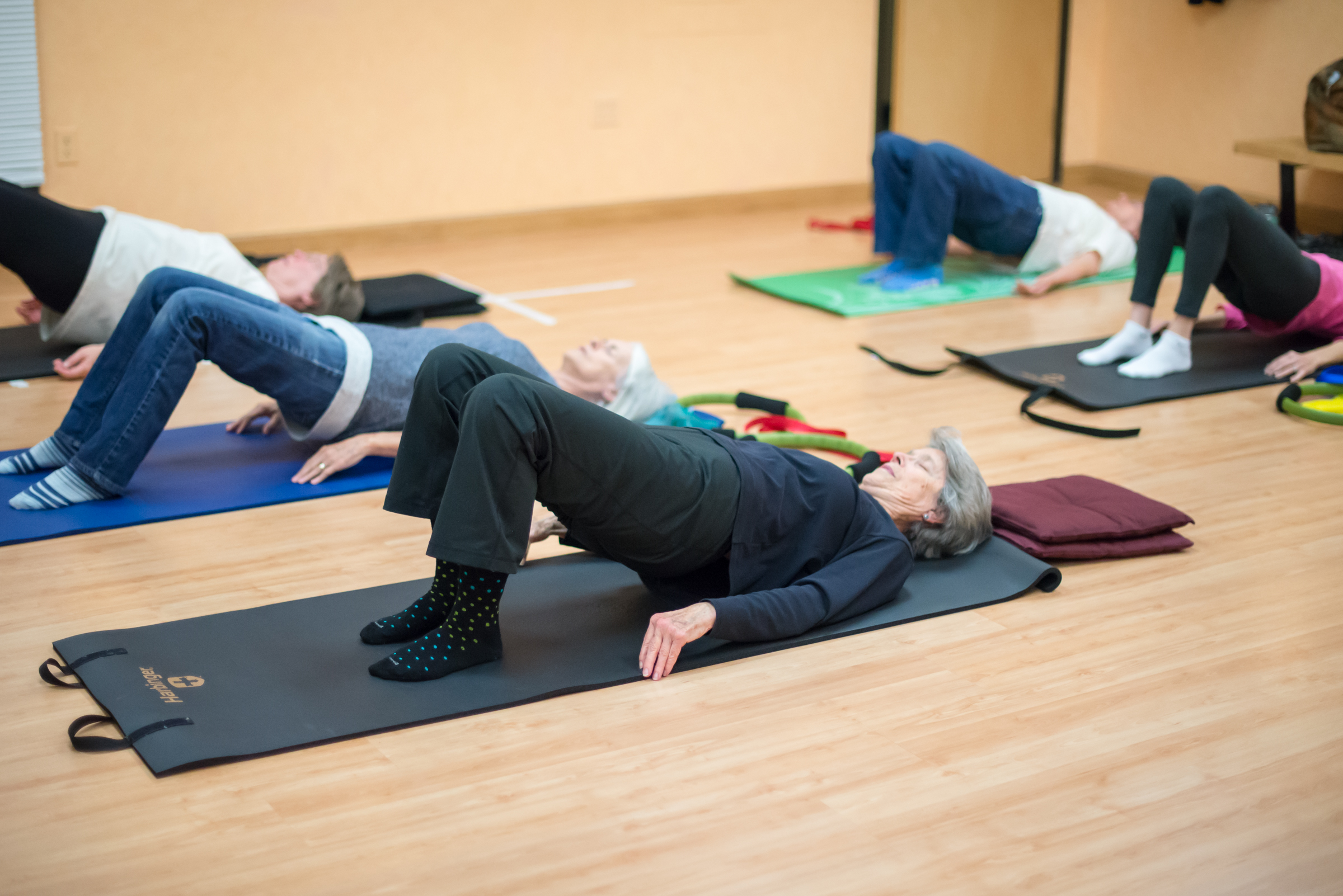 Whether your exercise choices are to walk, run, swim, dance, garden, practice, yoga, or workout in the gym, understanding how to stabilize your core can benefit your overall physical conditioning.
Learn how to build core strength, gain awareness, improve coordination, posture, and balance in this fun, educational class!
Appropriate for all levels. Beneficial for everyone!
Instructor: Kim Blue Falvey, PT, Certified Pilates Instructor
ALL LEVELS
Tuesdays + Thursdays (Ongoing)
9:00am–10:00am (60 min)
$12 Single Class/Drop-In
$50 Class Card for 5 Classes
To sign-up, call 530-274-2320
OR Drop-In!
Location Stillpoint Studios, Suite 155